Buying Children's Snow Boots - Guide
Winter is coming! The period of snow falling is so fun and full of outdoor amusement. But there is a very important task: how to protect kids' feet from cold and wet and make outdoor activities more safe and comfortable for the whole winter.
The answer is buying a pair of good snow boots. There are special boots for winter that have a waterproof rubber shell, water-resistant material, warm faux-fur lining and anti-slip sole. All these details help to keep the toddler's feet warm and dry.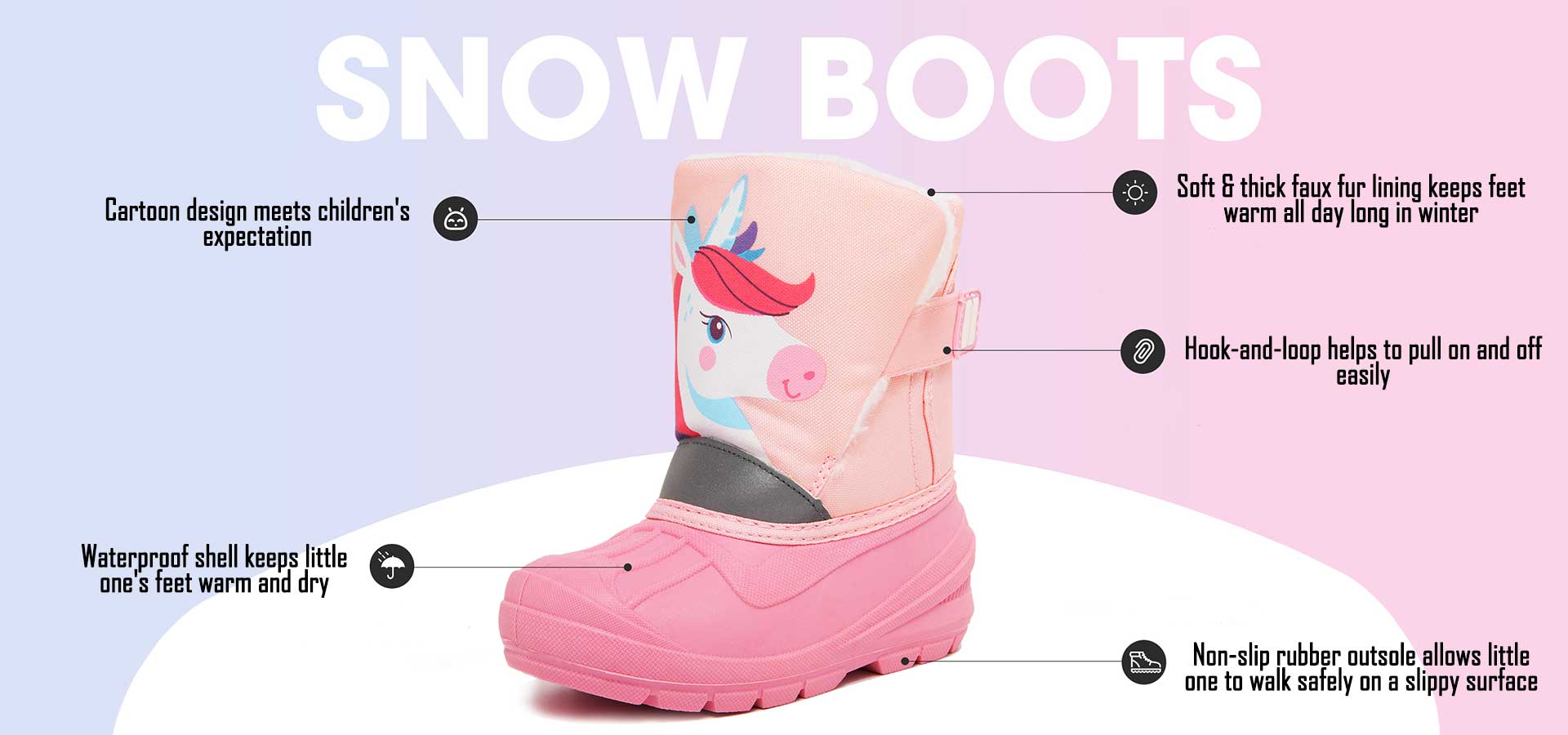 Before buying a pair of snow boots you have to consider the following things:

Well-fitting. You have to be sure that there is the right amount of space inside the boots, which will help to keep the heat in. Always choose one half a size or size bigger when you are buying winter boots.

Waterproofness and water resistance. The seamless shell in the bottom of the boots has to be made of either rubber or PVC. The outline material can be a sort of fabric but it has to have a water-resistant feature.

Breathability and warmth. This is a very important feature to keep your kid's feet dry all day long. The lining material can be synthetic or faux-fur, but it has to absorb moisture or sweat to protect feet from winter weather.

Non-slip sole. Moving without slipping and falling is a must for winter. A thick rubber sole can provide good traction on icy surfaces.

Fastening. Hook-and-loop or zipper is the most comfortable way of easily putting boots on and off. Great-designed boots stand out among others by the ability to be pulled on by children without adult help. This is important for kids who go to kindergarten or school to be able to wear themselves.
We are happy to announce that we launch snow boots for toddlers and kids. Click here to look at all patterns and colors.